Post by Alice Knight on Apr 26, 2022 6:49:01 GMT -5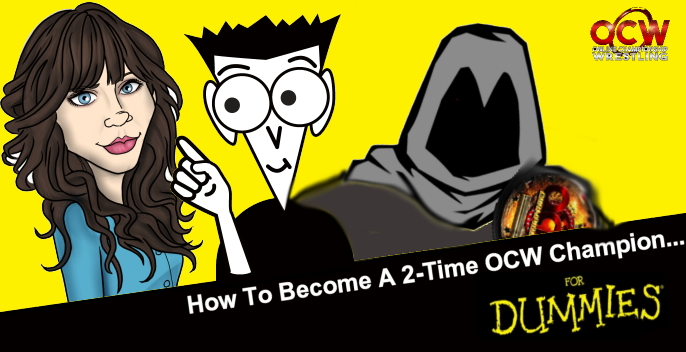 ~The camera fades in and you see "The Distinguished" CJ O'Donnell and Alice Knight sitting next to one another. Both look extremely tired. CJ is shirtless and still has on his wrestling gear. He shakes his head and sand appears everywhere. He dusted the sand off his lap onto the floor of the plane. CJ looks over next to Alice and she looks a mess.~
CJ O'Donnell: Alice are you alright?
~CJ reaches over and puts his hand on Alice's lap. Alice goes to speak but stops. She goes to speak again. But once again stops herself. Finally she speaks, clinching her fists while doing so.~
Alice Knight: WHAT THE FOOK! I HAVE A OCW CHAMPIONSHIP MATCH AGAINST PLETHORA IN LIKE A WEEK! AND BY WEEK I MEAN LIKE... 10 DAYS!!!
~CJ goes to count to seven on his fingers but Alice stops him before he finishes counting~
Alice Knight: Please don't. Don't be cute. I can't have you being cute right now. I know… I know. This is probably, like, the most important match in my career. Yeah. Yeah… more important than my first title win. More important than my matches with Grenier and Perzag… which I won the title from ironically. And of course even more important than the time we used hunt homeless military vets for sport.. Good ol' days.
~CJ looks concerned as Alice rubs her hands up his bare chest to his beard bringing him in closer to her face.~
Alice Knight: The point is. I. Have. Never. Defeated. Bifford…. Er. um, Plethora. Whatever he is calling himself this week. The chicken burger king. The fat… fookin' idiot. Big Biff'... Plethora is here. Plethora is the champ. Plethora is at the top of the mountain. And his challenge to me is a joke to him. To laugh at me. It's to make me the butt of the joke. 2 outta 3 falls match? And he intends to beat me 3 times in a row… for fun? He plans to eat me with or without chunky mustard. Eat me alive on Massacre. Put me in my place finally and move on to his next challenge. This cannot happen. Am I a joke… CJ? Babe… I'm not a joke am I???
~Alice stares directly into CJ's eyes. As she quickly grabs a small paper barf bag and breaths in and out trying to calm herself down.~
CJ O'Donnell: First of all… take a breath… in through the nose and out through the mouth…
~Alice goes to speak and CJ puts his right index finger on her lips.~
CJ O'Donnell: I'm not done yet. Just listen please Alice. Let's not focus on Plethora right now? We will get to him later. Right now I want to make sure you are ok? We just escaped an active volcano. Not many people can say they did that. Are you fine my queen?
Alice Knight: Babe! Babe! Both Pierce Brosnan and Tommy Lee… Joe ...JONES! TOMMY LEE JONES BOTH SURVIVED A VOLCANO ATTACK!
CJ O'Donnell: Alice that was a movie. It wasn't real. What we just experienced was very real. And before you really answer my question. No you are not a joke. You are Alice Knight. You are unique. You don't need to worry about what anyone thinks of you. Put Alice first. That time is now. No more putting others before you. So again I'll ask, are you okay?
~Alice breathes in and out slower and slower until she pops the bag causing a few other folks on the plane to be frightened. She turns and looks at CJ.~
Alice Knight: I... I am. I fookin' am. I am ALICE KNIGHT! Who does this fat fook think he is? Better than me? Better than me because he pinned me two, three, maybe four times? Could be five. Maybe eight… It doesn't matter. Jabba the Hut thinks he can throw on a hooded cloak and beat Outcast and he is better than me all of the sudden? Nah… nope. Not this year. Not this fookin' year.
CJ O'Donnell: Don't worry about him right now? Get your mind right. Focus on what makes you well … you. That is eight days away. You need to go to your happy place. And don't freak out like you did when you were in the cages. Your problem Alice is that you get in your way. You second guess yourself. You get inside your head. Have you even noticed that you are missing a shoe..
~Alice looks at her foot that is missing a shoe. CJ holds Alice's hand trying to get her to remain calm. ~
Alice Knight: Oh man, Slappy #2. I loved that shoe. My happy place always had Slappy #2 in it. I'm dead… No! NO! Happy Place… OH NO! YOU HAVE SHORTS ON! THERE'S NO HALL AND OATES PLAYING! AND NO SLAPPY #2! I THINK I AM IN HELL!!! I bet you 100 dollars that there's terrorists on board this airplane too… knowing my luck. Just kill me now..
~Alice makes a gun with her fingers and puts it to her head. CJ removes her hand and looks deep into her eyes. CJ sees that Alice's mind is going a mile and minute and he does the only thing he knows to do to calm her down. CJ plants a very passionate kiss on Alice.~
CJ O'Donnell: No one and I mean no one gave me a shot in hell at burying TIO. And what did I do? I beat the man who everyone said was unbeatable. They said it couldn't be done. I did it. I did the impossible. Just like you will in a little over a week. We need to get you in the right mindset. We also need a good night's sleep. We need a nice hot shower. New clothing. New shoes for you also. Some food that isn't berries. What do you want to eat first when we get back to civilization?
Alice Knight: Hmm… Scramble eggs…buttered toast… and… Big Plethora's body roasting on a steak. We eat him. We eat the eggies… and toast. Liberally buttered. Yeah….he's mine. Then we shower, then we change into some clean clothing, sleep…? And yes, new shoes for both of us… and then we feast some more on that fat foooook.
~Alice has a deranged look in her eyes as she rubs her hands together and licks her lips.~
CJ O'Donnell: Everyone has a weakness, Alice. No one is unbeatable. Most people look for an opportunity. I saw you make your opportunity. If you get knocked down you get back up. Be persistent. Be annoying. Be loud. What that does is agitate your opponent. It pisses them off and when people get mad they become vulnerable. They let down their guard and then BAM!!!
~ CJ slams his hand on the side of the plane. It makes everyone jump including Alice. The sound itself sounds like an engine blew out and another plane crash was about to happen. CJ has a smile on his face. ~
CJ O'Donnell: You strike hard. You give it your all. No regrets. No mercy. No holding back. You unleash that inner beast and do it with a smile on your face. Never doubt your abilities. You are special more than you ever know.
Alice Knight: Damn, CJ. That's some strength babe. You scared everyone on this jet…. Am I dating a sexy Hulk??!?! But… you're right. All of this is panic attacking and nerves is all in my brain-head. It's a medical term. Brain-head. I don't even need slappy-shoe #1!.
~Alice kicks off her shoe into the crowded plane. ~
.Alice Knight: I don't need any of this crap. Torn dress, itchy tights and that bag of candy corn I stole from that kid earlier. But I do need that OCW title. I just gotta bring it. Strike hard. No regrets. No holding back. Plethora is just a human being. He dies like the rest of us. He can be taken down. 2 out of 3? More like two for two for me… I will give him my 100%... NO! A 101% One extra number for my victory! You only get these chances once in a lifetime. Like when you murdered TIO. Now he is being eaten by worms and ants. Plethora is too big to be eaten by ants. But this ant will try iher best to take the belt from tons of fun… or I will go down hard trying. RIGHT?!?!?
~Alice shouts out loud to the passengers whom she assumes were listening to her. They don't react.~
CJ O'Donnell: I am sure you will but enough about everyone else. We need to decompose. We need to relax. We need to enjoy civilization for a few days. We owe it to ourselves after being stuck on that island for about a month. It will help us both in more ways than one. Let's focus on ourselves and enjoy whatever life throws our way. Alright so when we land what do you want to do first?
.Alice Knight: I… gotta pee. Yep, gotta pee.
~Alice stands up, fixes her dress and struts down the aisle towards the bathroom.~
~The sound of a toilet flushing is heard as Alice stands up looking in the mirror.~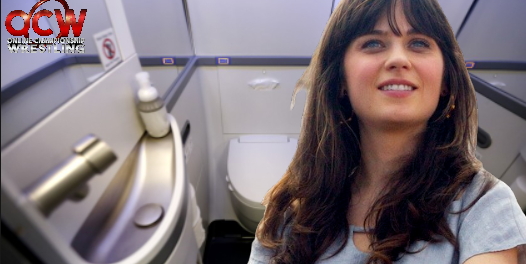 Alice Knight: Ever since I can recall it, Biff' or 'Plethora' has been as big as a tree in OCW. If you beat OCW's larger than life mammoth. If you're lucky enough to beat him in a match, you're a made woman or man. Depending on your sexual orientation. Dongy-dong or snushy-snush. The fact is, I'm going to be prepared for this OCW title match. And I'm going to accomplish it. I know I won't get but this one opportunity and you can bet your life I'm not going to spoil it.
~Alice washes her hands.~
Alice Knight: I respect your ego. Accepting challengers days after winning your OCW Championship. And picking me? I'm not sure to be either flattered or feeel pathetic. Thinking you can run through me. Like I am an easy victim for you to walk over. Yes, in our past. You've always were the winner. And defeating the almost unbeatable Outcast at Technical Difficulties is a huge accomplishment for anyone. Even you. But beating me in the past is exactly that. The past. You may think I am easy pickings but the fact is this isn't the same Alice Knight you beat in the past. OCW. GCWA. I am tougher, stronger, faster and brain-smarter. In the brain...
~Alice pours water on her face~
Alice Knight: I know you don't think I even deserve a shot. I am just some wacky chick you've beaten before and someone you can easily beat again. Hell I know all of the OCW roster doesn't speak highly of me and feel I shouldn't be in this title match. With Outcast's rematch clause bound to happen, BRIM and the undefeated Straders. Not to mention my King, CJ. Why do I deserve it? I didn't even come to Smith's aid when you put your #1 contender shot on the line. Smith and I used to be friends, but he was just another fan, HOOTER holding me back. CJ showed me the light. Showed me my aggressive side. And come Massacre. I will show it to you too. You can try to pin me once, hell try for two. Think you can go for the turkey. The triad. But come Monday. I just need two wins over you. And I will beat the Plethora in two. I will prove the disrespectful doubters wrong. And prove to that I am not a flash in the pan. That I am Alice Knight. Two Time OCW Champion. And if I feel like it, champ. Maybe. Just maybe I will throw you a rematch. IF I choose to. Hoot.
~Alice dries her hands with toilet-paper and leaves the bathroom~
-To-Be-Continued-