Post by Deleted on Sept 19, 2021 0:35:24 GMT -5
*
The scene opens up with the Happy Hour set you are now familiar with: the makeshift tiki hut bar set up in the middle of a really large sandbox, the two stools where Paco and his guest will sit and the large green screen behind it all. The sign on the straw roof of the hut gets turned on, lighting up in multiple tropical colors, reading "Paco's Happy Hour".
*
*
The fake stuffed birds have been upgraded, and now are animatronics which move slightly from left to right while others move their wings up and down. The palm trees on each side of the bar remain fake, however. On the bar itself you see the two metal buckets with ice, but there is no tequila to be seen even though lined up on the bar are two rows of empty shot glasses. The camera man begins to count down from 5 and through the camera we see that the green screen is showing a different beach from last time, but still just as tropical. The red light comes on-on the camera and Paco slowly pokes his head up from behind the tiki bar and waves at us with that warm smile of his.
*
Paco: Hola mi gente, and welcome to episode DOS of Paco's (that's me!) Happy Hour! Simon Que si!
*
The crowd applauds but clearly there is no one here but the cameraman, and whoever is running the soundboard, piping in some crowd noise. He shows off his drink of choice this week and takes a long sip and releases what is clearly now his trademarked "aaaaaaah" afterwards.
*
Paco: I know what all of you are thinking mi gente, the show didn't cancel? No it didn't! I know, it's loco right?! Well not much programming going on in OCW TV at the moment, it's just us and whatever that crazy chic Vicky Stone is putting out, so until the fall lineup kicks in, we're good!
*
More piped-in fan pops.
*
Paco: Now before we get into tonight's show and more importantly, tonight's guest, I just want to thank our guest from last week, Xavier Lux, for willing to open up himself like that. I would love to thank him in person, or at least via text or a call but the man has stopped taking my calls, loco right? I know! Love you Lux!
*
He takes another sip of his drink.
*
Paco: That's some good stuff mi gente, you want? Me got! Lots of it too! Tonight's drink of choice is a spicy paloma!!
*
Women hooting and hollering are heard.
*
Paco: Relax ladies, I'm talking about the drink in my hand and not the machismo in my pants. Now this particular cocktail is very easy to make at home, you just need grapefruit juice and the tequila of your choice. Most paloma cocktail recipes call for grapefruit soda, but I lightened this one up with club soda and agave nectar and of course, some slices of jalapeño peppers! So good mi gente, try it out and let me know what you think on the twitter machine!
*
He finishes it and then calls for a second as he comes out of the tiki hut and sits in one of the stools in front.
*
Paco: Now let's get to today's guest shall we? Orale! When I was first told he was going to be our guest this week, I got a little hesitant not only because of what Lux said last week, but because quite simply mi gente, there is no way around it, this gentleman is one unstable individual! One scary mofo! But you know what mi gente? I'm a fair hombre, if someone wants to be on my show who am I to say no? Exactly! So let's take our first commercial break, and when we return you'll get to find out who our first guest is!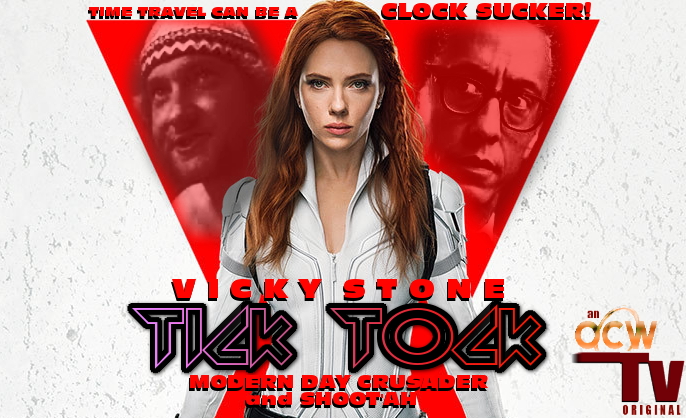 Paco: Welcome back mi gente! Did you load up on tequila?! Muy bueno, me too! So let's meet our guest this week si? He is none other than the number one contender to the OCW World Heavyweight Championship, a Hall of Famer in his own right, "The Janitor" Peter Vaughn!
*
Peter Vaughn steps out from the side, looking a little unsure of what's about to go down, but to his credit, he has cleaned up nicely, no pun intended, wearing a nice shirt and slacks. Paco appears surprised and actually tries to straighten his very wrinkled shirt. Peter extends his hand out to Paco who happily shakes it.
*
Paco: Pedro! Bienvenido mi amigo! How are you? Thank you for agreeing to come to my humble Little show at the beach.
Vaughn: Pedro? Is someone else coming? Was I double-booked? I don't appreciate….
Paco: No mi amigo! You're Pedro!
*
For a second, Vaughn thinks about it, and then realizes what Paco means.
*
Vaughn: Right. Sorry. I've been having problems with people… disrespecting me recently. I shouldn't assume that you would do the same.
Paco: Never mi amigo, I want to live! So let's get down to business senor, we are supposed to have the tequila of your choice ready to go but I find myself muy disappointed that my buckets are empty. I figured you were probably going to bring them with you, but I see you here, empty handed. So que pasa Pedro?
Vaughn: So, when I told Jonathan Barrows about coming on this show, he seemed excited. Then he went and watched your first episode, and, well… he was concerned about the drinking. Apparently, according to him, I'm not the… most pleasant drunk to be around. I personally don't remember it, although I seem to recall swinging a chair into some loser's face. But that could just be from a dream.
*
Paco takes a sip of his drink and gulps hard.
*
Paco: Um, well, we definitely don't want that. But I do remember you and Xavier sharing a couple of beers a few months back before the House of Cards Pay Per View. You seemed fine then… but you know what, let's listen to Mr. Barrows, he's a smart man… Shady AF, but smart. But Pedro, this is a show called Paco's Happy Hour. We're supposed to be drinking ourselves stupid, I started around noon today… If we're not drinking, what are we doing compadre?
*
As an answer, Vaughn reaches to his side and lifts up a paper bag. He makes sure to keep its contents hidden from the camera, but shows it to Paco.
*
Vaughn: Well, according to a guy I've talked with in OCW, Leo, this is the best way to go.
*
Paco's eyes light up like a Christmas tree. He tosses his drink over his shoulder and hops down from the stool.
*
Paco: Amigo Pedro, I misjudged you, for that, all I can say is lo siento! Mi gente, we need to take a quick break! We'll be right back!
*
We come back from commercial break, but nothing can be seen as the set is engulfed in smoke. We wait for about 30 seconds hoping it clears or for someone to say something, but nothing and then we get a "we're experiencing technical difficulties we'll be right back.
*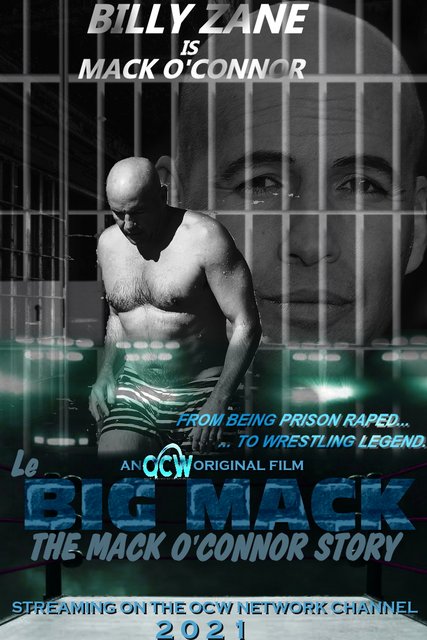 *The show comes back from the second commercial break, but the set is still "up in smoke", though we barely see a person carrying a fan around, trying to clear it up. The same warning message comes back on and we're sent into yet another commercial.*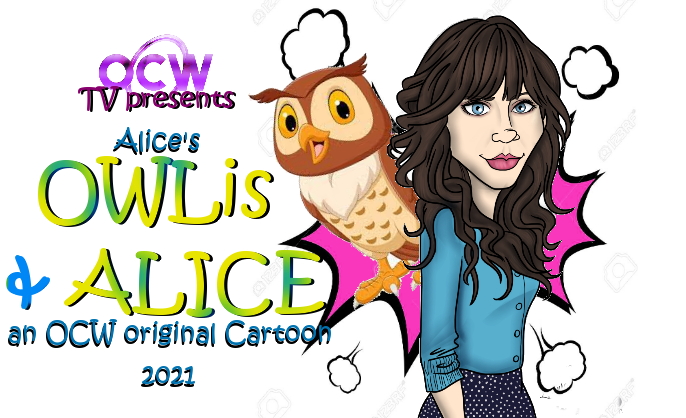 *We're back again and the smoke has been finally cleared thankfully. We see Paco and Peter, we assume as they are now wearing wrestling masks. Peter wears the one he normally wears to the ring and Paco is wearing some sort of golden phoenix mask. Both are laying on the sand, laughing and making sand angels. The camera man is laid out on the floor, by his camera, but thankfully they are still filming. We catch up on their conversation once they stop laughing. *


Paco: So I then told Lux, mi'jo, actually Blake is your real father, meaning that Marcus is your real brother!

Vaughn: No way, and he bought it?

Paco: Yes! Cried and everything!

*They go back to making sand angels and the "producer" of the show, aka the guy running the soundboard, comes over and tells Paco they're back on and are really running long, so they need to get to the Q&A as soon as possible. Paco waves him off. *

Paco: OK, OK humpty dumpty, we get it, go fall off a wall somewhere Chad.

*Chad hurries along, a tear in his eye, he has been trying to lose weight; that was just uncalled for. Paco and Vaughn sit up and dust off some of the sand. Paco then freaks out as he looks at Peter, as if for the first time, wearing a mask.*

Paco: What the puta? Who the hell are you?!

Vaughn: Me? Who are you?!

*They begin to roll around in the sand, we'd call it wrestling, but it's just too weird. The masks come off and once they see each other their faces light up.*


Paco: Pedro!

Vaughn: Paco!

Paco: What are you doing here man?

Vaughn: I don't know, I think you asked me to come...

Paco: Oh yeah? For what?

Vaughn: Um… I don't- oh yeah! Sand angels!

Paco: Dude yes, let's go!

*They begin to make sand angels again, and as they do, they continue to chat.*

Vaughn: You, I mean, you, Paco, you, you make a great sand angel. Your halo is great, just great…

Paco: My halo? Look at yours, I mean, you are really SAN PEDRO! I'm in the presence of holiness, I feel so blessed, so blessed right now… or is it blazed?

*They both look at each other and burst out laughing. Chad comes back on set and Paco waves him off before he can get any closer.*

Paco: Such a buzzkill that Trevor guy. OK Peter, we need to get suuurrrrius… We are professors after all.

Vaughn: Professionals?

Paco: Sure. OK, first question… Chit, I forgot.

Vaughn: I, ummm, the answer is 42, right? Hah hah hah...

Paco: Simon que si! Pedro, Pedro, you are so bright! OK next question, what is the nastiest clean-up job you ever had to do?

Vaughn: Oh, god... Bifford... don't make me go back to that memory, man, that's not cool...

Paco: OK, lo siento hombre… Sorry. Next question… Chit, forgot again.

Vaughn: Damn, I had a good answer for it too, I'm sure of it.

Paco: Oh great, now I feel muy mal.. OK, fourth one...

Vaughn: Wait, am I supposed to be asking you questions?

Paco: Um, I think so? Why? Did you have some for me?

Vaughn: No.

Paco: Oh.

Vaughn: So?

Paco: What do we do then?

*They both sit there, clearly thinking hard, looking around for the answer. Peter begins to draw on the sand, hoping that whatever mathematical equation he's writing can give him the answer. Paco has just fallen to sleep. From the back, the soundboard guy screams at the top of his lungs. *

Soundboard guy: JUST ASK PETER ANY FUCKING THING!!!!

*Paco wakes up and Peter looks around wondering where the voice came from. *

Vaughn: Dad?

Paco: No Pedro, sorry, he couldn't make it. OK last question before I ask you the only wrestling related question of the night. You're ready?

Vaughn: Si.

Paco: Muy bien Pedro! Alright, listen, I just gotta know… Who is your dealer man? That was some good shiiiiiiiiiiiiiit!

*You hear the soundboard guy in the back cursing.*

Vaughn: Oh, I, I can't tell you that, Paco. I am honorably, honir… honorable. I won't tell on Cashe, no sir...

Paco: I, I can, I can respect that Pedro, I'm a horniable guy too. Mucho horniable. OK, last question, let's get into some lucha libre! Pedro, por favor, tell the OCW fans around the world, what is this fascination, or dare I say… obsession of yours with our new General Manager James Raven?


*Vaughn seems to sober up slightly when thinking about this one, as he takes a moment to clear his head… which doesn't work, so the grin comes back on his face.*


Vaughn: When I, when Pedro, looks at wrestling, there's one guy who's made it, made it all the way to the, the top. Raven is the epit… epipi… epi… the best now. I see him and, I think I see where I want to be. Where I'm going to be. Hail Raven!

*Vaughn tries to make a hashtag symbol with his fingers, which causes him to lose focus and move his fingers back and forth in cool, wavy patterns.*

Paco: … and FUCK TIO!

Vaughn: Oh hell yeah, FUCK TIO!!

*Paco attempts standing up but fails miserably doing a backwards flip. He looks around excited.*

Paco: That was cool. Well mi gente, I think that's all the time we have! I want to thank my super special guest, and new weed buddy, *chad curses in the back again* who is totally going to go into Halloween Havok and beat the rap duo known as OutKast for the Transmutational World Heavyweight Championship of the galaxy. Pedro, mi amigo! Any last words?


Vaughn: I'm gonna be Transformer Champion of the universe! Hey, can we do sand angels again?


Paco: Hells yeah we can! Mi gente, until next time, hopefully, please don't cancel us Ms. Gold!


*Paco and Peter go back to making sand angels as we go to today's sponsor… I'm told we didn't get one this week, so instead, we have a Public Service Announcement about what this show was about today. Very serious stuff, and it is no laughing matter fans. Remember, sometimes, you just don't have the right tools, so it's always good to have a MacGyver guy nearby, enjoy. *