Post by Deleted on Sept 10, 2021 16:46:58 GMT -5

*The scene opens up with a makeshift tiki hut bar set up in the middle of a really large sandbox. There are two stools set up in front of the tiki bar and behind it a large green screen. A sign on the straw roof of the hut reads "Paco's Happy Hour" in many tropical colors. Fake stuffed birds adorn the set along with some fake palm trees on each side of the bar. On the bar itself you see two metal buckets with ice and bottles of tequilas inside. Lined up on the bar are two rows of shot glasses which have yet to be filled. On the side you have a bowl with lime and lemon wedges as well as some saltshakers and even some hot sauce, Tapatio brand. A camera sits right across from the 'set' and light posts flank it at each side. The camera man begins to count down from 5 and through the camera we see that the green screen is showing a tropical beach somewhere, likely in the Caribbean. The red light comes on-on the camera and Paco steps out from the side wearing his usual clothes, already with a drink in hand. He sits in one of the stools, takes a long sip of his drink and releases a loud "aaaaaaah". Our view changes to that of the camera as Paco begins addressing the fans.*
Paco: Hola mi gente and welcome to the first Paco's Happy Hour in the OCW era!!! Salud!
*He toasts towards us, finishes the drink and then asks for another to someone off screen.*
Paco: For those of you not familiar with Paco's Happy Hour, a brief historia. Back in the day, in an insane federation far, far away, I held a show with this very name. Now back then I reviewed and previewed the weekly shows and pay per views, had a rumor section, talked about top merchandise sales and also had a special guest which usually was a member of the roster and sometimes on-air personalities including the owner himself.
*Someone hands Paco another drink and he smiles.*
Paco: Gracias! Now for those of you wondering what these are?
*holds up his drink*
Paco: Well, Mexican Mules! Same thing as a Moscow Mule except with tequila and some chili powder, the rest is the same. Anyway, where was I? Oh si! The interview is the part that I want to bring here to OCW, there are plenty of reporters and personalities already talking about the shows and doing reviews, lists, and all that caca. You have enough of that mi gente, but what you are not getting enough of is the OCW superstars! Now what made the interviews unique was that my guest and I would do a certain number of tequila shots before I started to interview them. Usually I have a minimum request of 10 tequila shots before we start, but some people couldn't take that many while others, we needed to double up and then some! There were the occasional lightweights that couldn't even get to 3 before they started feeling fucked up…
*He takes another sip*
Paco: …but feeling fucked up is my goal for them as that will make for a much more entertaining interview! Back then though, the questions were all wrestling related, but here in OCW I want to flip it. You get enough of the 'rasslin' on these guys' matches and promos, I want you to get to know them like you never could before… and that is: how are they when they are completely tore up? What do they really have to say because as you know mi gente, when you're fucked up, that's when the real you comes out! Do we have happy drunk wrestlers? Sad wrestlers? Angry ones? Over the coming weeks, we will find out! So you ready to get started mi gente? Then let us take a quick commercial break, and when we come back we'll have our first guest ever, and he's none other than "Venom" Xavier Lux!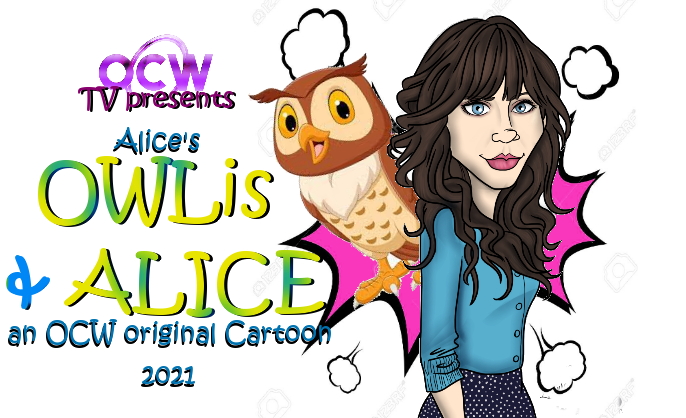 *The show comes back on and Xavier Lux is now sitting in the stool opposite Paco decked in some bermuda shorts, white tank top and wears no shoes, clearly ready to play the part. He is all smiles as he shakes hands with Paco. *
Paco: Ladies and gentlemen, please welcome Xavier to the happy hour! How you doing X?!
Xavier: Doing great Paco, thanks for having me, feel honored to be the first guest of your new show.
Paco: Yeah like I was really going to start with anyone else but you! Since you're hanging out in our home here in El Paso, Texas-
Xavier: Don't you mean in a Caribbean island somewhere?
Paco: Oh right of course, kayfabe! Puto… Anyway, I told the fans what this show was about, the part I didn't tell them about is that you as the guest get to choose your spirit brand as long as it is tequila! I've asked you before the show to pick two different tequilas, one you like to do shots with and one, that if you are a tequila connoisseur like me, you like to just sit back, relax and sip to get the full flavor of the tequila. So what do you got X?
Xavier: Well frankly Paco, I'm not a tequila man at all.
Paco: Get out.
Xavier: What?
Paco: Leave my set, err, beach… How dare you? I thought I trained you better, seriously?
Xavier: I'm sorry jefe, but look, I'll humor you… Let's do 1800 for shots and Jose Cuervo for the Q&A, how's the sound?
Paco: Well, I mean, that's not terrible, very commercial of you, 1800 is fine, but let's step it up and have some Casa Dragones añejo, so we can sip on that tequila goodness for sure. Alright, let's pour the 1800, you up for the 10 shots?
Xavier: Fuck Paco, 10 right off the bat?
Paco: Come on, don't be a puta.
Xavier: Alright, alright.
Xavier grabs his 1800 bottle off of one of the buckets, opens it and begins to pour the tequila into each of the shot glasses, but then spills some as Paco yells at him to fill them to the top. Once he's done Paco hands him a bowl with the lime wedges and he takes one himself. Paco offers him some salt which he takes, but he turns down the hot sauce. They pour salt on their hands, you know the spot, then they each grab their first shot glass.
Paco: Salud mi'jo!
Xavier: Cheers you crazy bastard.
*They take their first shot and while Lux goes to the salt and lemon wedges right away, Paco takes two more shots before going to the salt and Lemon and after two more, the hot sauce. Lux works his way up to 5 before calling timeout. Paco laughs as he continues to do the shots, we go to commercial.*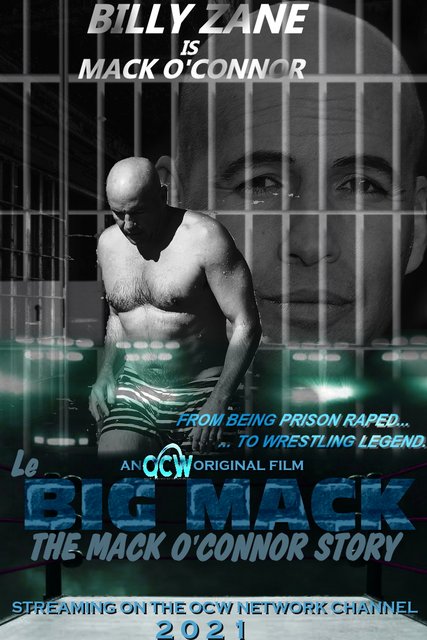 *We come back and see that Paco has finished all his shots, having piled up all the shot glasses and now is sipping on the promised Casa Dragones. Lux on the other hand, is looking in rough shape already and still has two shots to go, which he is holding in each hand.*
Paco: Come on mi'jo, down the hatch, you almost there.
Xavier: Fu… Fuck you for making me do this, holy shit, my chest is on fire.
Paco: Ya, ya, ya, vamonos! Double fist them bitches.
*Xavier takes both shots at the same time and winces in pain. He then reaches for some more lemon wedges which are covered in salt. He lets out a huge sigh of relief and then sits back down on the stool.*
Paco: Better?
Xavier: Fuck no, but let's go.. what you got…
Paco: I got your Casa Dragones right here, now this shit is expensive so take small sips, enjoy and let's get started.
Xavier: Not sure I can enjoy anything after that, my throat was set ablaze…
Paco: Awesome, maybe you want a beer to cool it down?
Xavier: I'm good.
*Paco laughs as clearly Xavier is anything but good, just a matter of time now.*
Paco: Alright my friend, so the rules are: I ask you four non-wrestling related questions, and one wrestling related question. Now you haven't seen these before right?
Xavier: Fuck…
Paco: Still with me over there?
Xavier: Yeah man, come on…
Paco: First question, Who'Re, what you think? You want to hit that?
*Xavier falls of his stool into the sand, face first.*
Paco: Is that a no?
*Xavier, still face down on the sand sticks out his arm and gives Paco the middle finger.*
Paco: I think X needs a little break, we'll be right back mi gente!
*We comeback from break and Xavier is now standing next to Paco, with his arm wrapped around him with a mic in hand. His face is still covered full of sand. Paco tries his best to hold him up and continue with the show. *
Paco: Welcome back mi gente and as you can see-
Xavier: Hit the music, I want to sing!
Paco: Not that kind of show, but what song you have in mind?
Xavier: Tequila!
Paco: OK, appropriate, yes, but that has like one word. We might as well sing Jose Feliciano's Feliz Navidad, repetitive but at least a few more words.
Xavier: Dude Navidad? Is it Christmas already? Holy shit!
Paco: No, what? Can someone get my friend the sandman here a towel to clean his face. Xavier, we got 4 questions to go.
*Xavier looks at Paco, his head moving all over the place, his eyes too but not in sync with his head movement at all. He shakes it off.*
Xavier: You're right, you're right, I'm a professional. I agree to do this, bring it.
Paco: My man, now sit right there, ah thank you.
*Someone brings a wet towel for Lux and he quickly wipes most of the sand off his face. He then leaves the wet towel around his neck, probably feels good. He then notices the tequila glass, grabs it and gulps it down.*
Paco: Ese! That's the tequila you sip! Come on man, that's expensive.
Xavier: Tastes the shame to me. MORE!
*He throws the glass on the sand.*
Paco: Same, there is no h, never mind. Someone get him a beer instead. OK next question, we're going to the UK next month. What is a place you like to visit to vacation, you know, to get away from it all?
Xavier: Uranus…
*Xavier bursts out laughing.*
Paco: Seriously?
Xavier: Hey you asked POOH-TAH! Hahaha…
Paco: No you're right, I asked for this.. A fan wants to know, seriously? This is the one question we got from the fans? Fine… Why aren't you on Tik-Tok?
Xavier: Dude what the fuck is a tick tock? Is that clock humor? I don't get it.
Paco: Um, no is a social media plat-
Xavier: You know what else I don't get? How the fuck does a Janitor become a champion? I mean how, what's that about? Now anyone can be a wrestler if they just put their minds to it? Pfft.
Paco: Are you talking about Peter?
Xavier: Who?
Paco: Vaughn? The only wrestler in the roster you say you actually got respect for? For the transformation he went through, from 'wrestling rags to riches' per say?
Xavier: Of course I'm going to say that shit man.. Dude's gone crazy, last thing I want is for some psycho to be on my ass.
Paco: Yeah, we all saw what he did to Zybala.
Xavier: What the hell is a zybala?!
Paco: Moving on. Third question. Where is your friend and tag team partner Marcus Ka'Derrion? Some thought we would see him by now by your side.
Xavier: Hey Paco.. Hey… HEEEEEEEEEEEY PACO.
Paco: Yes X.
Xavier: Weren't we gonna sing? I want to sing.
Paco: Again, not that kind of show.
Xavier: Come on man!
Paco: So, Marcus?
Xavier: Dead.
Paco: What?!
Xavier: Like the rest of the Deadly Sins.. They're all dead Paco, I'm the only one that's left…
Paco: No they're not-
Xavier: OH MY GOD… I'M THE LAST ONE LEFT!
*Xavier bursts out crying loudly on Paco's shoulder. *
Paco: Yeah so how about one last commercial break fans?!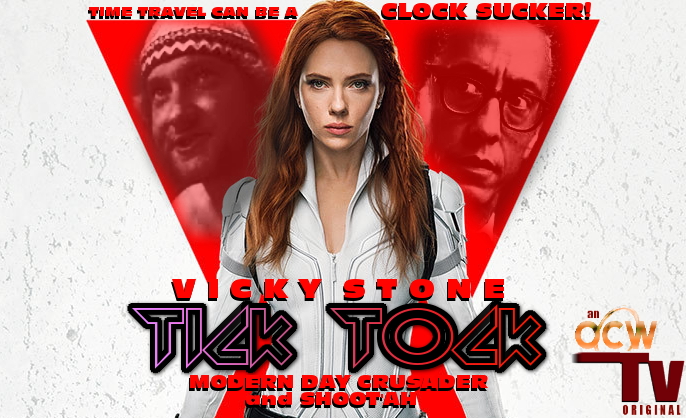 *We come back from break, Xavier is back on his stool, appearing to be better now, he's drinking a beer. *
Paco: How's the Dos Equis?
Xavier: Good shit Paco, keep'em coming.
Paco: Alright, last non-wrestling question, and maybe we'll actually get a response. Any special lady in your life X? It seems like in today's wrestling is all about the hot wrestling couples, where are you hiding Miss Lux?
Xavier: Dude, I ain't got time for women… between the stuff with my pops, my home getting blown up and everything I'm doing in OCW, I just can't. Props to all who can though, I do get a little bit jealous of some of the couples in OCW.
Paco: Oh yeah? Like who?
Xavier: Well like Penny Lord and Lord Alton, those guys are cute together, creepy, but cute… Vaughn and what's his face, Jonathan! Zybala and Lissandra… man I feel bad for Dylan, he has no idea those two are hooking up behind his back.. Let's see, Jason Cashe and Lexi Gold, the sexual tension between those two.. DAYUM!!! Oh and of course, the whore and Leo, I mean they keep it professional in front of the camera, but behind it, good Lord, I heard them one time in her office-
Paco: You know what, we don't need to go into that and also, none of those couples you mentioned are legit so, let's move on to the one wrestling question.
Xavier: Ya-huh they are, but suit yourself hombre, it's good stuff.
Paco: I'm sure. Alright, final question X. When we come back from England, who of the newly signed roster would you like to face and why?
*Xavier holds a finger up as he has grabbed another beer and is chugging it. When he finishes he lets out a classic Rick Flair 'woo' and then smashes the can on his forehead. *
Xavier: BRING ME MAYHU! or was it Thanos? I forget...
Paco: Um, Oh-KAY, so I think that about wraps it up for the first ever Paco Happy Hour… All on all, not bad I think, but I'll let you, MI GENTE, be the judge of that… Until next week, hopefully, we may get cancelled, for Xavier Lux, I am Paco "The Drinking Time Bomb" Perez, leaving you with a very important message from our sponsor this week, Señor Frogs, about drinking responsibly. Salud!
*Paco toasts towards the camera as Xavier has grabbed the microphone again and has started to sing the lyrics to his entrance music, but like a love song… Weird stuff, anyway, scene fades into the closing message.*