Post by Adi Gold on Oct 12, 2021 23:20:22 GMT -5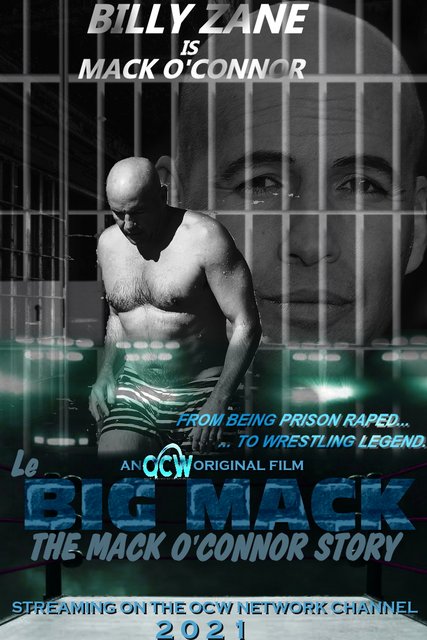 We see a theatre room full of critics and fans as they just watched the film Le Big Mack. A man walks out with a microphone.
The Host: Well that was The OCW TV's premiere of 'LE BIG MACK: The Mack O'Connor Story.' We will get to your questions as soon as possible. But first allow me to bring out the films writer, director, producer and co-star... Ladies and Gentlemen... Adi Gold!
Adi Gold comes out from behind the cinema screen and shakes the hand of the host and grabs a microphone.

Adi: What's cookin' KEYWEST! WOOT!!!
The crowd applauds. Adi takes a seat on the chair set up in the middle .

Host: That's not all... the films star, known for bad guys in boat movies, ladies and gentlemen, BILLY ZANE!
Billy Zane comes out from the same way Adi did waving to the crowd. He stands there for a minute taking in the applause from the crowd. Even when they stopped applauding, he continues to stand, not sitting down next to Adi in the chair.
Adi: Wasn't he an AMAZING Mack O'Connor, folks?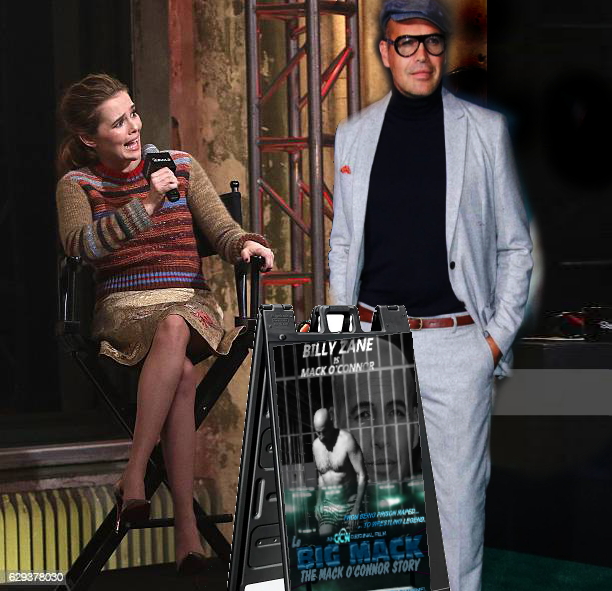 The crowd cheers.

Adi: I knew once I learned Mack's crazy life story I knew I had to get Billy Zane. There just isn't enough handsome, prematurely balding actors out there. I mean, did I try to get Vin Diesel? Of course... of course I did. But Billy Zane brought his A-Game to the person that is Mack O'Connor.
Billy Zane winks at Adi and nods. Adi looks back with a stern stare.

Billy Zane:....? Oh! Yes. Adi was a tremendous director to work with. Her script lit off the page. It's like, Mack O'Connor. This loser. This has been. How can I make him cool? And Adi told me to play it real. She would say 'Mack is a joke. But he doesn't think he is a joke. So become the joke without being aware the joke is funny.' Confusing, yes. But the way she said it just made sense.
Adi: Thanks, Billy.
Host: What a film. Why did you go the court room drama take on Mack's life, Adi?
Adi: Well Mack O'Connor himself didn't quite give us the rights to portray his life in this film? But it's a free country, gang. So did my minimal research. And found his story rather boring. But there was something there. So what if... what if I made him realize what happened to him with a twist. Sure in the film we see his parents return from the dead. Beautifully performed by Billy, by the way. And the hardcore rape scene at the end was much longer in the editing room. But I am pro. I know when to cut when it makes sense. I enjoy my rape short and sweet. Why drag it on?
Billy Zane: Yes those were powerfully long sweaty scenes to film. But while it feels like a waste of time now. The way she shot it just made it work.
Host: Wonderful... any questions? Yes, you young lady?
Young Lady Critic: Two quick questions. One, will you be submitting Billy Zane for Consideration at the Academy Awards this year for best Actor in a Dramatic lead role? And Adi... is there any other OCW stars you might think deserve a film like OCW Hall Of Famer, Mack O'Connor.
Billy Zane: Well I would love to just be nominated...
Adi: You deserve it Billy. Of course we are submitting the film for all awards catalogues. As for other OCW stars? I've thought about it a lot to be honest. Like a Science Fiction Avatar like PerZag movie in the magical and mythical land of Australia. I also like this TOAST guy. Sure he may be a little to new for a movie. But imagine the puns I could do in that kind of film? Maybe he would be played by BREAD Pitt or Robert BREADford... haha... ehhh?
Crowd goes silent.

Adi: I know some OCW origins have been floating around the OCW TV network. Knife Man and CAP LOCKS are two intriguing people. But there are so many great names for films. Scott Syren. The Incredible One. Bob Grenier. MJ Bell. Are three i love to do, but also risky. Also a Mike Zybala movie would be amazing too. But only Mike can play Mike. He is his own, not even Billy Zane himself could capture what he does out there. The guy is a 100% whackadoo.
Young Male Critic: Plans to work with Thaddeus Duke in the future? Even though it seems he exited OCW after a brutal match with Supreme Machine? Also any ideas for the future of OCW TV?
Billy Zane: Just for the record I would play any of those four... even MJ Bell. If i had to do a sex change for that role... i'd consider it.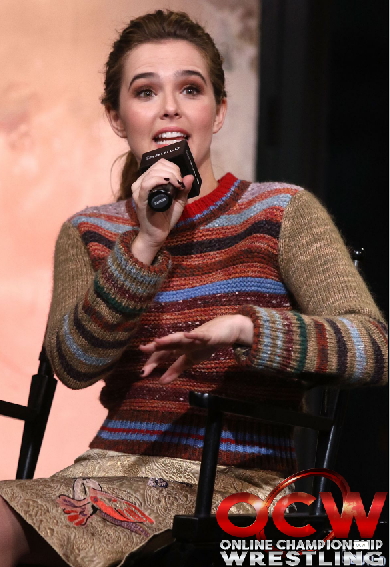 Adi: Gross, Billy. Gross. As for Thad and I. We want to work on something down the road. But if he does exit OCW for a long while, not sure if the project would be apart of the OCW TV Network. But he is my man, and I care for him very much. And if he does return, Supreme and anyone else in his way will be crushed and beaten. Count on it. But for the future of OCW TV is an interesting one. We want to do more Origin films. More animation. More outside involvement. More drunk stars on Paco's show of course too... and....
Suddenly someone storms the stage in a black hoodie and a baseball bat. This person begins by swinging the bat into Billy Zane's stomach knocking him off his feet. The person then begins bashing the posters and chairs with his bat as Adi hides behind the host. The person then stands Billy Zane up to his feet and hits him with a rock bottom like maneuver on to the Le Big Mack poster leaving Zane left for dead. The person walks over to Adi and using his thumb 'cuts his throat' over his neck. He slowly walks away as Adi looks frightened. As members in the crowd gasp in shock yelling
'Was that the REAL Mack?' - 'WAS THAT MACK!' - 'IS THIS SOME KIND OF PUBLICITY STUNT?"
Adi rushes off the stage as Billy Zane lays in a puddle of blood.